Welcome to 3rd Grade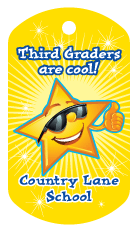 Welcome to 3rd grade! In social studies we learn about Ohlone people , government, economy
, American heroes, and community
. In math some of the large concepts we learn about are multiplication, division, time, area, and perimeter. In science we discuss the solar system
, energy, light, matter, and biomes. In language arts
some of the large concepts we talk about are inference, context clues, main idea, point of view, and character traits.
3rd grade is awesome! Some of the fun field trips we go on are Campbell Historical Museum, City Hall, San Jose Museum of Art
, and an ocean adventure
. We also have an exciting presentation from an Ohlone expert who makes Fire
and Edmo comes and we work with solids and liquids to make ICE CREAM
!
The Third Grade Team