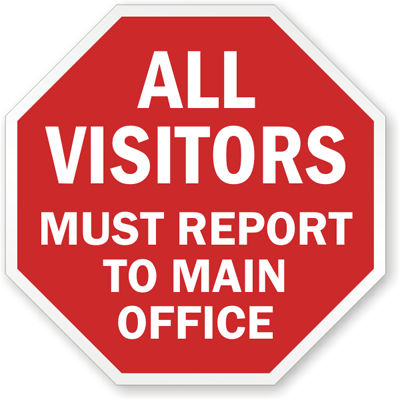 Visitors
All visitors and volunteers must check-in at the office regardless of their purpose for being on campus. This is a district requirement. If you would like to visit a classroom at a time other than your volunteer time, please arrange this in advance by calling the school office.
TB Testing for Volunteers
Volunteers with frequent and prolonged student contact are required to be assessed for TB risk. A TB test is only required when TB risk factors are identified by a licensed health care provider.
If NO risk factors are identified during the risk assessment by the healthcare provider, the screening is complete. No TB test is required and the Certificate of Completion is issued by the healthcare provider and given to the school. Adult TB Risk Assessment Forms are available in the office for your convenience. Each certificate lasts for 4 years and then the process is repeated. If you already have a TB test/risk assessment on file, no action is required until the 4 year expiration date.
Please see the office to turn in your Certificate of Completion or if you have any questions about your TB test/risk assessment status.
Student Sign-Out
Release of a child from school may only be made to a parent, legal guardian or someone listed on the emergency card. Release to persons other than the above mentioned may be made with written permission of the parents or legal guardians. Emergency cards can be updated at the office at any time the office is open.
APPOINTMENTS - Please make medical/dental appointments before or after school hours. If this is not possible and your child must be released from school, please come to the office to sign out your child. Please bring a note from the doctor upon the child's return to school. All students must be signed out of the office prior to release from school. If your child has an appointment first thing in the morning, please let the school office know that your child will be coming to school late. Remember that the student needs to be checked in through the office upon return and have the doctor/dentist note.
CHECKING STUDENTS OUT EARLY ON WEDNESDAYS - Students being checked out early MUST BE CHECKED OUT PRIOR TO THE START OF LUNCH through the front office. If you arrive after lunch starts, students will not be able to retrieve items left in classrooms.
Change of Address / Moving
Please notify the office of any change in your address or telephone number (home and place of employment). We would also appreciate being informed if the names/phone numbers of your emergency contacts change, including childcare.
When a student is moving, please notify the office at least a week in advance. Once a student is registered at a new school site, their records will be sent directly to that site.

Parent-Teacher Conferences
Conferences for parents are scheduled in November and March. Please watch the school newsletter for early dismissal times. Of course, please feel free to contact your child's teacher with any questions or concerns at any time. Report cards will be sent home three times a year (November, March, and June).